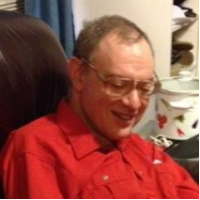 Barry J. Hammer
Romance, Advice & How To, General Nonfiction, Religion & Spirituality, Parenting
Country

United States, Maine
Professional Bio for Dr. Barry Hammer
Dr. Barry Hammer (born January 1958) has a Ph.D. in Religious Studies/Spirituality from the Graduate Theological Union (Berkeley, California; 1992) and a Masters in Religious Studies/Spirituality from Harvard Divinity School (Cambridge, Massachusetts, 1982). He is an inspirational, motivational/transformational author, university instructor, life coach/relationship advisor, and public speaker. His books, blogs, and life coaching/relationship advising services offer powerfully liberating insights for compassionately transforming your individual life, personal relationships, and society. This involves expanded spiritual awareness, healthy psychological development, as well as tapping into the sublime relational source of true love, happiness, inner peace, holistic healing, beauty, and creativity.

The titles and co-authors of Barry's two books are as follows:

Primary Author: Dr. Max Hammer (With contributions from secondary authors Dr. Barry Hammer and Dr. Alan C. Butler)

Book Titles:

1) "Deepening Your Personal Relationships: Developing Emotional Intimacy and Good Communication." (ISBN: 978-1-61897-590-4)

2) "Psychological Healing Through Creative Self-Understanding and Self-Transformation."
(ISBN: 978-1-62857-075-5)

THESE BOOKS ARE AVAILABLE (IN SOFT COVER PRINT AND VARIOUS ELECTRONIC VERSIONS ) THROUGH AMAZON, BARNES AND NOBLE, AND THE AUTHOR/PUBLISHER WEBSITE, http://sbprabooks.com/MaxHammer

Various articles by Barry Hammer are posted online at:

https://independent.academia.edu/BarryHammer

https://www.researchgate.net/profile/Barry_Hammer?ev=hdr_xprf

To Contact Dr. Barry Hammer:
Email: mhbj58@gmail.com
Video
http://www.youtube.com/watch?v=TVrtJWHe1Dc&feature=youtu.be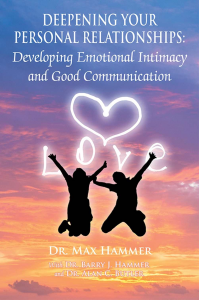 Deepening Your Personal Relationships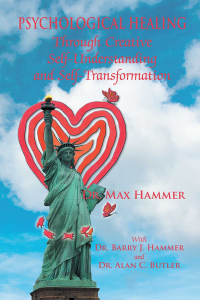 Psychological Healing
Recommended Featured Books
"True love is free of conditional valuing based on self-seeking motives. We love the other person for their own sake, and relate to all that is genuine in them."
"The development of relatively high levels of integrity involves openness to helpful insights coming from the undivided wholeness of our being, as a naturally compassionate, undistorted, non-restrictive, non-selective, non-judgmental mode of awareness."
"The insight that psychological healing involves reunifying ourselves by nonjudgmentally accepting and consciously reintegrating previously estranged aspects of our experience is epitomized in Max Hammer's dictum, "Wholeness Heals!""
"Because love is the essential core of life energy, it is the one basic comprehensive passion, which subsumes all of the natural constructive wholesome passions of life within itself."
Ways to reach Barry J. Hammer